"MANAGED WEB HOSTING IS NOW CLOUD BASED UNLIMITED HOSTING"
SSL (Secure Socket Layer) Certificates – HTTPS://
Data security is a top priority these days, so search engines assess how seriously websites take the security of their users' data. Google's search algorithm ranks websites that use a secure data transfer protocol (HTTPS) higher and penalises those with an insecure website.
The HTTPS connection creates a secure channel between your website's server and your visitor's machine, which means that the data transmitted is secure. HTTPS was first used by e-commerce shops to keep their customers' addresses and credit card information safe. Nowadays, every website is expected to use HTTPS, even if they do not collect such sensitive data.
Benefits of having an HTTPS-enabled website (SSL certificate) include:
• Trust from your customers
• Faster website speed because HTTP/2 protocol favours HTTPS websites
• Increased analytics data
• Access to tools that required this increased security, such as from Google Maps
Don't put off switching to an HTTPS website. If you delay, your business risks being affected by an increasing number of serious problems. These days, enabling HTTPS is essential for every business if you value being visible and trusted online by potential customers.
Toucan Hosting offers two types of SSL Certificates:
• Low cost SSL Certificates, which have to be renewed every 90 days (we invoice annually)
• Commercial Grade SSL Certificates that come with $30,000 insurance that are renewed annually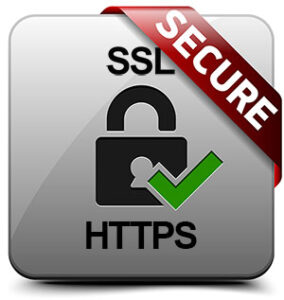 WordPress
WordPress is the most popular, highly recommended, easiest, and most powerful website Content Management System (CMS) available today, and it is FREE.
In 2020, WordPress is the choice for more than 34% of all websites on the internet – far surpassing others. There are good reasons for this – thousands of themes and FREE plug-ins available. It is one of the easiest and most flexible systems to use. With these plug-ins, you can add complex business features to your website without having to hire a coder. It is search engine (SEO) friendly, and is ready for the mobile web.
WordPress and the themes and plug-ins are constantly being updated. This is to make sure your website remains as secure as possible. We take the worry of backing up the main files and the database, and do all of these software packages updates for you.
WooCommerce
Get the eCommerce website that you need
WooCommerce is a customisable, open-source eCommerce platform specifically built for WordPress. It is designed for small- to large-sized online merchants. This plug-in is very popular because it is simple to install and customise, and is a FREE base product.
That's why WooCommerce is the world's most popular open-source eCommerce solution. More than 30% of all stores in 2015 used WooCommerce through WordPress.org's plug-in. In 2019, the market share for WooCommerce was 22% of the top one million sites using eCommerce technologies.
WooCommerce is open-source, which means you own your store's content and data, and the core platform is free and flexible.
The WooCommerce development team tests their core platform regularly and rigorously, and they provide updated documentation that empowers you to build the store you need. WooCommerce has 330 extensions and 1,000+ plugins.
Expand your business, add new features, and manage your business on the go
Business is at the heart of WooCommerce, and you can monitor your performance metrics with WooCommerce Admin, your store's customisable dashboard.
Whether you are launching a brand new business or expanding your established business to include online retail, WooCommerce will help you succeed.